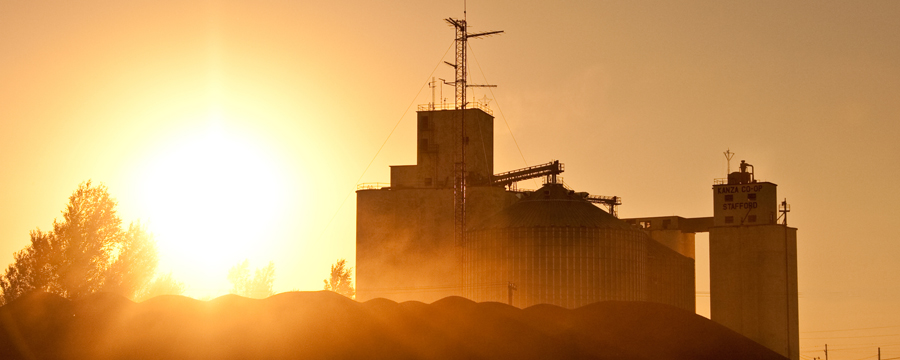 Benefits of E-Membership
NSP is proud to partner with elevators around the country through its Elevator Membership program. The E-Member Program is an opt-in program for elevators who recognize the importance of legislative representation in Washington, D.C., and want the best in sorghum education for themselves and their customers.
As an E-Member, your members, staff, and customers receive NSP membership. You may designate all producers who deliver to your facility to receive NSP membership, which includes the following benefits:
Subscription to Sorghum Grower magazine. Sorghum Grower is published by the National Sorghum Producers and is the only magazine in the U.S. tailored just for sorghum producers. Sorghum Grower provides timely information about new products, time-tested crop production techniques, research, legislative happenings, finance, farm programs and more. To subscribe or make address changes, please call 800-658-9808 or email Sorghum Grower editor Jennifer Blackburn at jennifer@sorghumgrowers.com.
Weekly Sorghum Notes subscription, the electronic newsletter of the National Sorghum Producers. NSP represents U.S. sorghum producers and serves as the voice of the sorghum industry from coast to coast through education and legislative and regulatory representation.
Eligibility to enter the NSP Yield Contest — waiving the individual membership fee. National and state winners will be honored at the annual Commodity Classic. The Yield Contest provides sorghum farmers with the opportunity to showcase their sorghum crop, competing with colleagues across the Sorghum Belt. This contest allows our industry to recognize some of the best growers in the U.S. and helps farmers to grow and learn from one another.
What has NSP done for the industry lately?
E-Membership is an easy way of ensuring the sorghum industry's continued growth and profitability. NSP continues their work to educate leaders on the benefits and water-conserving characteristics of sorghum. In addition, NSP works hard to ensure fair policy and legislation on behalf of all sorghum growers and industries utilizing sorghum in their day-to-day operations. Help us help you.
What is E-Membership?
E-Membership is a voluntary program in which first purchasers choose to participate on behalf of their member growers. E-Members collect a designated value on the sorghum they handle and remit it to the National Sorghum Producers as membership dues on behalf of their member growers.
For more information about this program, please contact debral@sorghumgrowers.com.