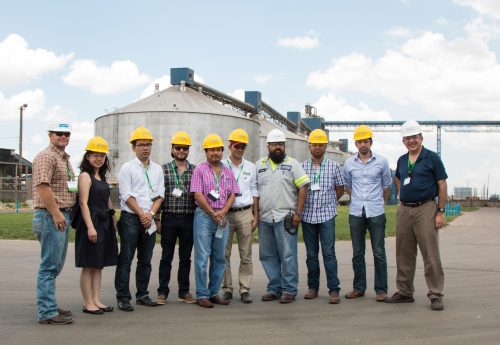 About Export Sorghum
Export Sorghum is an exclusive, one-day educational seminar for grain buyers from around the world who are currently, or interested in purchasing U.S. grain sorghum. The event is jointly hosted by the Sorghum Checkoff, Kansas Grain Sorghum and Texas Grain Sorghum Producers in Dallas, Texas.
Export Sorghum is centered around creating networking opportunities while providing both domestic and international grain buyers with insight on sorghum markets, trade opportunities, contract education and logistics. This one-of-a-kind event is solely focused on providing buyers with information to help them make the smart choice for their feed grain solutions.
There will be an opportunity to network with buyers from China, Japan, the Philippines, Saudi Arabia, Morocco, Mexico and Peru.