Sorghum Foundation Announces 2022-2023 Scholarship Winners
LUBBOCK, Texas (August 4, 2022)—The National Sorghum Foundation (NSF) presented scholarships to three students for the 2022-2023 academic school year with awards totaling $4,500. The winning students are Joshua Strine from Texas A&M University (TAMU), Trace Harris also from TAMU and Benjamin Kamrath from the University of Nebraska-Lincoln (UNL).
"The National Sorghum Foundation is very pleased to provide scholarships to these outstanding students." NSF Chairman Larry Lambright said. "Their strong academic performance along with their leadership activities make them very deserving of these scholarship awards."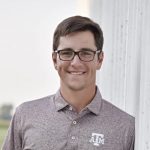 The 2022 Bill Kubecka Memorial Scholarship was awarded to Strine who is from Bryan, Texas, and currently in graduate school at TAMU, pursuing a master's degree in agricultural economics. Following graduation, Strine hopes to work in agricultural finance, specifically relating to commodities.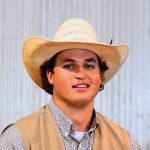 The 2022 Bruce Maunder Memorial Scholarship was awarded to Harris who is a junior agricultural economics major at TAMU from Poth, Texas. After graduation, Harris plans to pursue a career in agricultural lending.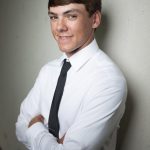 Kamrath was awarded the Darrell Rosenow Memorial Scholarship. He is from Columbus, Nebraska, and is a sophomore agronomy major at UNL. Upon graduation, Kamrath plans to work in seed sales as an agronomist.
"The National Sorghum Foundation has a mission to further develop the leadership potential of active university students with an interest in agriculture studies, but particularly in sorghum," NSF Board of Directors Vice Chairman Bobby Nedbalek said. "Through this mission, we are pleased to award scholarships to these three very deserving students and look forward to what they will accomplish in their respective studies."
These scholarships provide each winner $1,500 to assist with education expenses. The Bill Kubeka Memorial Scholarship winner, Strine, will also have the opportunity to travel to Washington, D.C., with National Sorghum Producers as part of the scholarship award to learn more about policies and regulations impacting the U.S. sorghum industry.
For more information about the National Sorghum Foundation, visit SorghumGrowers.com/foundation-scholarship.
###
National Sorghum Producers represents U.S. sorghum farmers and serves as the voice of the sorghum industry coast to coast through legislative and regulatory representation and education. To learn more about NSP, visit www.sorghumgrowers.com.