Sorghum Foundation Announces 2021-2022 Scholarship Winners
LUBBOCK, Texas (August 11, 2021)—The National Sorghum Foundation awarded scholarships to three students for the 2021-2022 school year, totaling $4,500. The winners are Kansas State University student Max Harman and Texas A&M University students Alexis Ghormley and John McCurdy.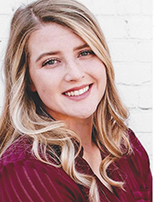 The Bill Kubecka 2021 Memorial Scholarship was awarded to Alexis Ghormley. Alexis, who is from Madisonville, Texas, is a senior, agricultural economics major. Following graduation, Ghormley plans to attend law school and has interest in serving agriculture producers through private property and water rights issues to mitigate risk.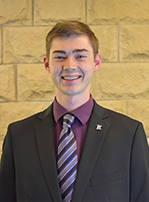 The 2021 Bruce Maunder Memorial Scholarship was awarded to Max Harman, from Inman, Kansas. Harman is a senior double majoring in biochemistry and global food systems leadership. Upon graduation, Harman plans to pursue a Ph.D. in genetics or molecular biology with a long-term goal to improve food and food systems using novel gene editing technologies to benefit both producers and consumers.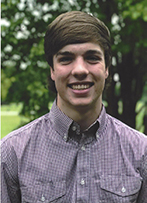 John McCurdy is the recipient of the 2021 Darrell Rosenow Memorial Scholarship. McCurdy, from Rhome, Texas, is a junior, agronomy major at Texas A&M University. McCurdy plans to pursue a graduate degree in agronomy and eventually work in crop breeding and improvement.
Each scholarship provides students with $1,500 to assist with education expenses. The Bill Kubeka Memorial Scholarship winner, Ghormley, will also have the opportunity to attend National Sorghum Producers annual D.C. Fly-In in 2022 to learn about policies and regulations impacting the U.S. sorghum industry.
###
National Sorghum Producers represents U.S. sorghum producers and serves as the voice of the sorghum industry coast to coast through legislative and regulatory representation and education. To learn more about NSP, visit www.sorghumgrowers.com.