Team Sorghum Strengthens Communications Department
LUBBOCK, Texas (June 3, 2020)—The United Sorghum Checkoff Program recently hired Clint White as Director of Communications, and former communications intern Haleigh Erramouspe will begin part-time as National Sorghum Producers Communications Coordinator. Former External Affairs Director Jennifer Blackburn was promoted to Vice President of Communications.
"As we evaluate the evolving needs of our industry, we are thrilled to have this expansion and progression in our communications team," said NSP and Sorghum Checkoff CEO Tim Lust. "With Jennifer's guidance and experience in the industry and Clint and Haleigh bringing new perspectives, our growers can expect to continue to see innovative and reliable communications strategies from both organizations that further advance the sorghum industry."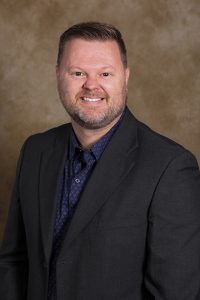 White will be responsible for the planning, development and implementation of all Sorghum Checkoff communications, both externally and internally. He will direct and carry out the duties of the information, communication and education (ICE) department and coordinate at the strategic and tactical levels with the other program areas of the organization.
White has a bachelor's degree in design communications from Texas Tech University, and prior to joining the organization, has worked in design communications for over 16 years with some of the most recognizable consumer brands – most recently Chuck E. Cheese's and The Thomas Agency.
"I am thrilled to join the United Sorghum Checkoff Program and look forward to working with the team to improve sorghum's market position and continue to help improve profitability for sorghum producers nationwide," White said. "I look forward to being part of the Checkoff's future success as we accelerate sorghum's growth nationally and globally."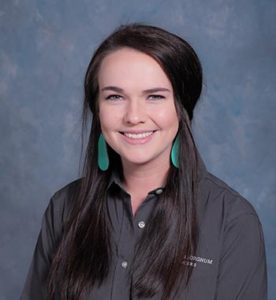 Haleigh Erramouspe will transition into a part-time role as communications coordinator for NSP where she will provide a broad range of public relations and communications support to the organization. She has worked with Team Sorghum as a communications intern since September 2018.
Erramouspe graduated this May with a bachelor's degree in agricultural communications from Texas Tech. While at Texas Tech, Erramouspe served as the editor for The Agriculturist magazine and participated in the Texas Tech Congressional Internship Program where she interned with the House Committee on Agriculture. She will begin pursuing a master's degree in the fall.
"We are happy to have Erramouspe continue with Team Sorghum," said Jennifer Blackburn, NSP and Sorghum Checkoff Vice President of Communications. "With Haleigh's previous experience as an intern for the association and a growing passion for the industry, we believe she will be a great asset in advancing our communications efforts."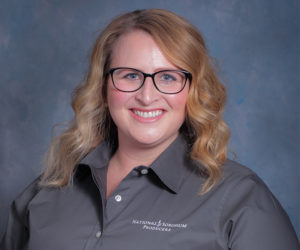 Blackburn began working for NSP as a student intern in 2009 then transitioned full-time to the NSP Communications Coordinator role. For the past five years, Blackburn led communications as External Affairs Director for both NSP and the Sorghum Checkoff.
"It is amazing to realize Jennifer has been a part of our team for over 10 years," Lust said. "As I visited with others, we agreed the terms that best define Jennifer are ownership and excellence. In each role she has served in, Jennifer quietly takes responsibility for her area and just delivers excellence. It has been exciting to see Jennifer's personal growth, her mentoring of young staff and ultimately her leadership of Team Sorghum's communications efforts."
Moving forward Blackburn will evaluate and implement industry-wide strategic communications with a renewed day-to-day focus on the association and legislative arm of the sorghum industry. This includes a broad range of internal and external communications through public relations and legislative and fundraising support. Blackburn will also remain Editor of Sorghum Grower magazine.
For more information about Team Sorghum, visit SorghumGrowers.com and SorghumCheckoff.com.
###
National Sorghum Producers represents U.S. sorghum producers and serves as the voice of the sorghum industry coast to coast through legislative representation, regulatory representation and education. To learn more about NSP, visit www.sorghumgrowers.com. 
The United Sorghum Checkoff Program is a producer-funded organization that is dedicated to improving the sorghum industry through research, promotion and education. For more information about the USCP, please visit www.sorghumcheckoff.com.