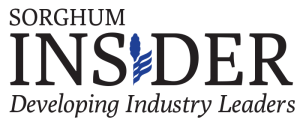 Get an inside look at the sorghum industry like never before – August 20-22
Sorghum Insider is an exclusive three-day program hosted by the National Sorghum Producers for industry partners, elevators and end-users that will take participants through the U.S. sorghum industry from beginning to end, covering all of the important issues impacting production, policy, markets and more.
Get an insider's look into the new and exciting opportunities on the horizon for sorghum, while gaining a better understanding of how the industry works as a whole.
Special Guest – U.S.Representative Mike Conaway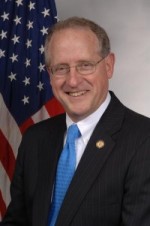 Speakers Include:
Dr. John Burke, USDA-ARS Laboratory Director and Research Leader
Chris Cogburn, National Sorghum Producers Strategic Business Director and Sustainable Crop Insurance Services
Matt Gruhlkey, Attebury Grain, LLC. Origination Manager
Dr. Kerry Mayfield, Chromatin, Inc.
J.B. Stewart, National Sorghum Producers Board Chairman
Warren E. Mayberry, Dupont Southern Region GA Manager (TX, NM, LA, OK, AL, MS, AR, PR)
John Duff, Sorghum Checkoff Renewables Director
Tim Lust, National Sorghum Producers CEO
Florentino Lopez, Sorghum Checkoff Executive Director
Tom Sell, Combest Sell & Associates
Dr. Justin Weinheimer, Sorghum Checkoff Crop Improvement Director
Topics Addressed:
You'll also have the opportunity to meet our board of directors and join us for a two-day tour of the sorghum industry visiting with producers and USDA-ARS, sorghum fields, a private nursery and an ethanol plant.
Space is limited, RSVP today!
Space is limited to 15 participants, so we encourage you to RSVP soon to Shelley Heinrich at (806) 749-3478 or shelleyh@sorghumgrowers.com.
Sorghum Insider registration is $1,250. All meals are provided. Participants are responsible for travel to and from Lubbock and for hotel accommodations at the Overton Hotel and Conference Center.